---
Schedule a Free Personal Training Consultation
CLICK HERE to tell us a little about yourself.
You will be contacted by our Personal Training Manager within 24 hours.
---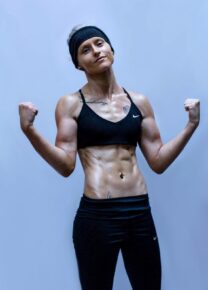 Jordan Hartney
Jordan Hartney is a lifelong athlete and advocate of personal development. By being an ACE Certified Personal Trainer and a Certified TRX trainer, she recognizes that health and wellness are different for everybody. She uses a science-based approach and adapts her client-centered program to the personal needs and goals for each client. Whether you're needing guidance in foundational movements, body composition, maintaining a healthy lifestyle, or stuck in a plateau—Jordan will infuse your experience with good energy and motivational support, making your fitness journey fun and worthwhile. With her warrior drive and hippie soul, you will look forward to training and working hard for each session. Outside of the gym, she is a freelance artist (MA from California College of the Arts) with experience in commissioned paintings, mural-making, jewelry-making, steel sculptures, and mold-making.
---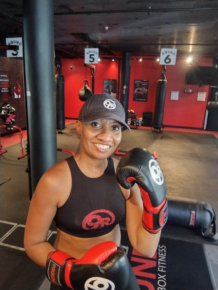 Charise McCondichie
Charise designs workout programs for her personal training clients that are both High Intensity Interval Training (HIIT) or low impact workouts, resulting in major body transformations, weight loss and muscle building, using dumbbells, kettlebells and bodyweight exercises. She helps clients to focus on correct form and technique.
Charise spends part of her days as a kickboxing trainer, teaching fight combos to get her clients in shape, while they learn self defense moves. She welcomes all fitness levels and non-fighters interested in learning how to train as a kickboxer, using focus pads, thai pads and heavy bags.
Charise is a member of the International Sports Sciences Association (ISSA) and currently runs 9ROUND Kickboxing Fitness studio in Emeryville. Her personal training clients include active military professionals, athletes (including former NFL and boxing athletes) and working professionals. Trained by professional powerlifter/CrossFit athlete and amateur MMA competitors, her experience can help you get stronger, feel more confident and have fun with your fitness.
---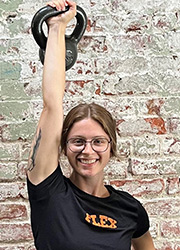 Taylor Vassalluzzo
Taylor's love for movement began from a very early age. As a preschooler she started off with dance. By the 5th grade she was participating in basketball, volleyball and track. She continued to pursue athletics all throughout elementary school, junior high and high school. Once she graduated high school, she found new passions within yoga, pilates and pole dance.
With certifications through ISSA as a personal trainer, yoga instructor, and soon to be much more, Taylor aspires to share her knowledge and passions involving the healing benefits of nutrition, mobility and flexibility. She believes movement is medicine.
Outside of fitness, Taylor aspires to travel as much of the world as she possibly can and create art along the way.
---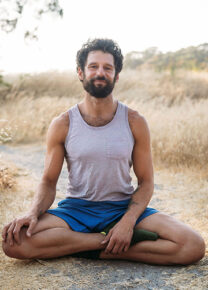 Jonathan Devoto
Jonathan Devoto is a NASM-certified Personal Trainer & Corrective Exercise Specialist, and CMTC-certified massage therapist. Specializing in injury prevention and recovery, he combines these skills to help clients improve performance and feel better in their bodies. Jonathan's favorite exercise modalities are traditional strength & mobility training, Pilates, and hand balancing.
---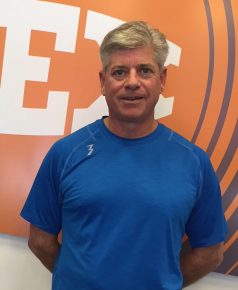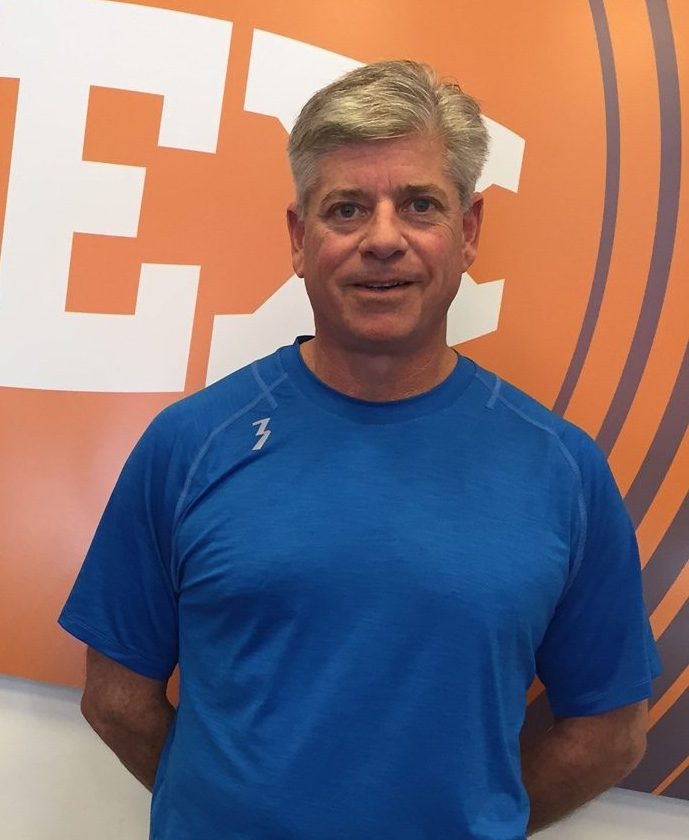 Bruce Cannon
Bruce has a been in the athletic industry since the early 80's. A physical education major at Sacramento State where he competed in Cross-Country and Track graduating in 1991. He's competed in track events from 400 meters to 50 miles. With a coaching background in running, baseball, basketball and softball, Bruce has been a 2-time winner of Coach of the Year – Positive Coaching Alliance for Pleasant Hill Baseball Softball Association. Utilizing NASM training to expand his knowledge with additional training in Nutrition and TRX. He believes in focusing on form to build strength and endurance, while creating programs in and outside the gym. Bruce's favorite activity is spending time with his two incredible kids and sharing time with special people in this life.
---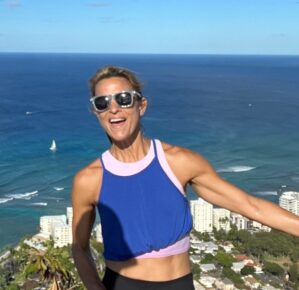 Jennie Votel
As a personal trainer and health coach, my goal is to help my clients achieve better health and fitness, both physically and mentally. By providing guidance, support, and motivation, I team up with my clients to transform their lives, achieve their wellness goals and ultimately help them become their best version of themselves.
My experience as a mom of two teenage boys and a business owner allows me to understand the time challenges my clients confront when trying to achieve their health and fitness goals. By understanding these challenges, I can design programs and goals that make them feel successful in all aspects of their wellness journey.
I truly believe that movement is medicine and I love seeing my clients make that connection as well. I am excited to be offering training at FLEX.
---
Schedule a Free Personal Training Consultation
CLICK HERE to tell us a little about yourself.
You will be contacted by our Personal Training Manager within 24 hours.