Permit us to kick your butt – for FREE!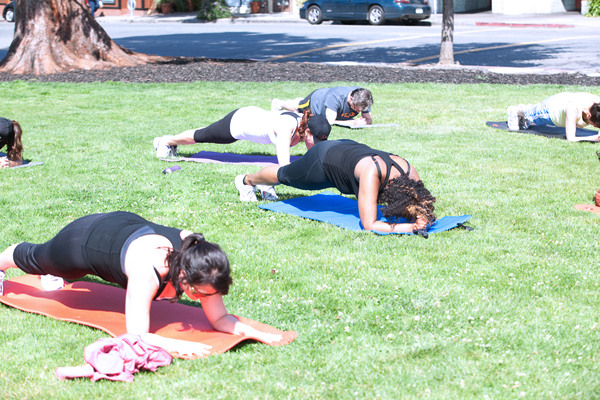 Why Go to Boot Camp?  Sometimes you need to shake up your exercise routine, and work your muscles in different ways.  Boot Camp offers a high intensity workout that will push you beyond your cardio comfort zone and help you gain higher levels of fitness.
Join us!  Every Sunday morning enjoy a pleasant change of pace with FLEX Boot Camp.  Test your limits as you breath in the fresh morning air, and prepare yourself for a generous helping of lunges, crunches, push ups, squats, burpees, jogs around the playground and much more.
Where:  On the back playground area of Beach Elementary School at 100 Lake Avenue near Linda Street.
When:  9am each Sunday morning.
What to bring:  A mat, towel and water bottle.  Be sure to drink plenty of water and eat something light before you get to class.
How much:
Members—Boot camp is FREE to all FLEX members. Sign Up
Non-Members—Pay only $10 per class. You can purchase classes online here or at the FLEX front desk or call us at 510-653-FLEX (3539).
var _gaq = _gaq || []; _gaq.push(['_setAccount', 'UA-33291226-1']); _gaq.push(['_trackPageview']);
(function() { var ga = document.createElement('script'); ga.type = 'text/javascript'; ga.async = true; ga.src = ('https:' == document.location.protocol ? 'https://ssl' : 'http://www') + '.google-analytics.com/ga.js'; var s = document.getElementsByTagName('script')[0]; s.parentNode.insertBefore(ga, s); })();
Do you need to sign a liability form prior to class?  Yes, at your first class.