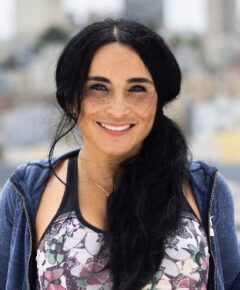 Amina Soubra
Amina is a certified yoga teacher with over 16 years of yoga practice & 25 years in ballet/jazz/modern dance & training expertise in the art of movement. Her yoga training entails nourishing your organs w/ breathing exercises that align w/ yoga poses. She provides a variety of yogic breathing practices, tailored for your needs. She is also trained in Yoga Nidra, a focus on sleep meditation for individuals suffering from insomnia as well as yoga for eating disorders (ED). Her specialty in yoga practice includes Yin & restorative yoga, vinyasa all levels, vin-yin(gentle yoga), Hatha Yoga, & Bhakti yoga.
She currently continues her yoga training to reach her goal as a certified yoga therapist.
As an advocate for healthy body image, holistic health and wellness, she teaches yoga as a way to promote courage, confidence, holistic self-care & healing.
Vinyasa Yoga every Wednesday @ 5:30pm (in person)
Yin & Restorative Yoga every Sunday @ 5pm (in person)
---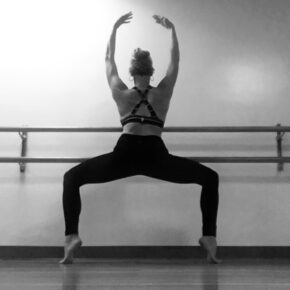 Andi Kotrozo
Andi has been a lifelong mover. A lover of all forms of movement, she has moved for joy, sweat, therapy, recovery and love. She grew up in the Bay Area and studied at Shawl Anderson Dance Studio, then moved to NYC, where she studied at The Juilliard School. She also studied at Mills College, where she took advantage of all their wonderful dance classes. Andi has survived severe scoliosis and a broken neck, that she credits entirely to moving her body.
Andi has been teaching in the Bay Area since 2012. She loves teaching, sharing what she has learned along the way, and learning from those around her. She looks forward to moving with you!
Pilates Mat every Friday @ 9:00am (in person)
Senior Fitness every Friday @ 10:15am (in person)
Dance Jam every Saturday @ 9am (in person)
TRX Circuit every Saturday @ 10:30am (in person)
---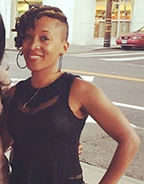 Carah Herring
Carah has taught Group Exercise classes for over a decade. Her love of fitness stems from her extensive dance background, which includes years of classical ballet, modern, African, tap, jazz and liturgical dance training. Carah also served as the Group Exercise Coordinator at UC Berkeley's Recreational Sports Facility for nearly 5 years.
Before becoming a bona fide gym rat, Carah earned her bachelor's degree in Communication from Bennett College for Women (Greensboro, NC). She also completed her master's degree in Journalism from UC Berkeley. She enjoys traveling, watching documentaries and reading/contributing to personal finance blogs.
Body Performance
every Monday @ 6:15am (in person)
---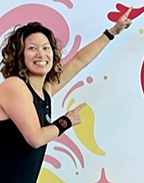 Emily Nurthen
Hi! My name is Emilly, and I'm passionate about Zumba! The reason is simple: Every class feels like a party! The core of my Zumba classes are Latin rhythms (salsa, cumbia, merengue, reggaeton) but I always incorporate a global flair; you might hear a K-pop/J-pop, flamenco, soca or bhangra. I'll make you sweat, but you'll have a blast. Come join me!
Zumba
Tuesdays @ 10am
---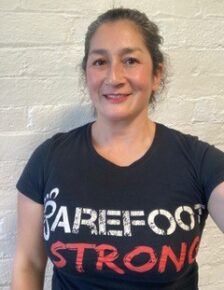 Emily Park
Emily Park is a seasoned, group fitness instructor whose teaching style is educational and encouraging. She welcomes all ages, body types, and identities in her mixed-level classes; and she is appreciated for offering personalized feedback. Emily coaches her students to integrate awareness, alignment, and core activation for optimal movement.
Emily first encountered Pilates in 1999 as a tool for injury prevention during her professional training as a circus performer. After a car accident in 2003, she experienced the rehabilitative benefits of Pilates and became a fully certified Pilates instructor and personal trainer.
Outside the studio, Emily is a nature enthusiast and performing artist; she is equally at home swimming in the bay and hiking as she is onstage embodying her inner drag king.
Pilates Mat Class
Tuesdays @ 5:30pm (virtual) Wednesdays @ 9:30am (in person)
SilverStrong
Thursdays @ 9:30am (in person
---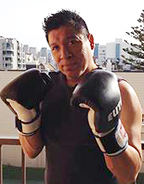 Jim Eagle
Jim Eagle brings more than 11 years of boxing experience both in and out of the ring. He is a USA Boxing Certified Trainer. For many years, he taught in the SOMA area and then moved over to World Class Boxing Gym. He is now at Hitfitsf.com which is located in the heart of the mission in SF. Jim has taught one on one and group classes. He can teach both technique and cardio intensive. Jim will ensure you learn all aspects of boxing from hand wrapping to sparring.
Boxing BootCamp
every Tuesday @ 6:00pm (in person)
---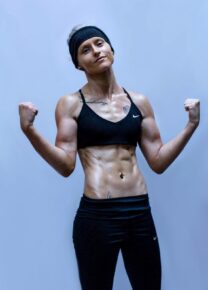 Jordan Hartney
Jordan Hartney is a lifelong athlete and advocate of personal development. By being an ACE Certified Personal Trainer and a Certified TRX trainer, she recognizes that health and wellness are different for everybody. She uses a science-based approach and adapts her client-centered program to the personal needs and goals for each client. Whether you're needing guidance in foundational movements, body composition, maintaining a healthy lifestyle, or stuck in a plateau—Jordan will infuse your experience with good energy and motivational support, making your fitness journey fun and worthwhile. With her warrior drive and hippie soul, you will look forward to training and working hard for each session. Outside of the gym, she is a freelance artist (MA from California College of the Arts) with experience in commissioned paintings, mural-making, jewelry-making, steel sculptures, and mold-making.
TRX Circuit
Mondays @ 5:30pm (in person)
TRX + HIIT Thursdays @ 5:30pm (in person)
---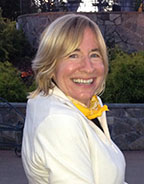 Kathleen Kelly
Kathleen began her love for fitness programs back in 1980 with Jazzercise — which tells you right up front that this girl was not born yesterday! After retiring from her day job as the Chief Operating Officer at AC Transit, she decided to take fitness up as a part-time second career. She earned a personal training certification from the National Academy of Sports Medicine (NASM), and began teaching exercise classes that focus on a full-body workout. In 2013, she received a NASM Certification as a Senior Fitness Specialist, and began teaching a fitness class for active seniors. In addition to her fitness interests, she volunteers at a small elementary school in the Fruitvale District, where the kindergarteners always delight her, and has her own transportation consulting practice.
Senior Fitness
Mondays and Wednesdays @ 9:30am (virtual) and 11am (in person)

---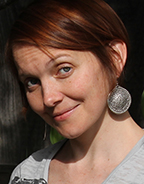 Nikki Verhoff
Nikki Verhoff began her exploration into yoga in 1997, while studying dance in college. A life-long mover, Nikki's first foray into asana practice was both a support for, and a release from, a very physically demanding lifestyle. At the same time, and for more than a decade, Nikki has trained in traditional Japanese karate, which has brought with it a commitment to seated meditation as an important instrument to understanding the Self. These days, her interest in yoga has evolved to include an ongoing study of pranayama and the subtlety and power of the breath. In class, Nikki taps into the physical and philosophical influences these experiences have brought her to create an integrated practice with a focus on alignment, breath, and mindfulness. Nikki is a recent graduate of the Piedmont Yoga Deep Yoga Undergraduate Program.
Hatha Yoga
Tuesdays @ 8:30am (virtual)
---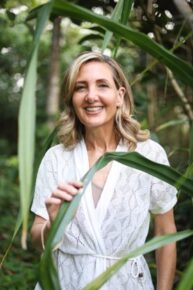 Tina Woolsey
Tina Woolsey is a seasoned yoga instructor whose teaching style is customized to the needs of her class. She welcomes all practitioners and promotes an authentic journey of inward connection while offering invigoration and nourishment for each unique body/mind/spirit. Her background in yoga therapy and clinical ayurvedic specialist inform her classes. She seeks to promote balance and vitality for all conditions through movement of energy using breath, asana postures, and meditative practices. Tina coaches her students to create a lifestyle of wellness through understanding of each student's unique elemental makeup.
Tina began her yoga studies in 2004. After healing from a lifetime chronic asthma condition, anxiety, and self-medication, she seeks to share yoga and ayurveda with all who have interest.
Hatha Yoga
Sundays @ 9:30am (in person)
---