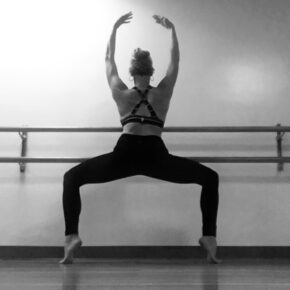 Andi Kotrozo
Andi has been a lifelong mover. A lover of all forms of movement, she has moved for joy, sweat, therapy, recovery and love. She grew up in the Bay Area and studied at Shawl Anderson Dance Studio, then moved to NYC, where she studied at The Juilliard School. She also studied at Mills College, where she took advantage of all their wonderful dance classes. Andi has survived severe scoliosis and a broken neck, that she credits entirely to moving her body.
Andi has been teaching in the Bay Area since 2012. She loves teaching, sharing what she has learned along the way, and learning from those around her. She looks forward to moving with you!
Pilates Mat every Friday @ 9:00am (in person)
Senior Fitness every Friday @ 10:15am (in person)
Dance Jam every Saturday @ 9am (in person)
---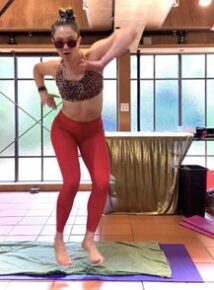 Anne McMillan
Berkeley native Anne McMillan puts the FUN in functional training. Never interested in sports growing up, many people found it a surprise when she shifted from her career as a full-time high school teacher (she currently teaches part time at Berkeley High) to a health and fitness coach. Behind the scenes, however, movement has always been a significant part of her life, self-expression, and the key to her high energy, happiness, and even success in academics.
Having over 12 years in the industry with experience in both the fitness realm and athletics, Anne has developed a hybrid style of training that combines elements of all movement arts into a universal movement mastery system.
"I got into fitness because I believe that moving, playing, dancing, and even hardcore training should never be seen as a chore. When did we stop loving what makes us feel alive, healthy, and happy? My mission is to bring people together to feel good and HAVE FUN."
TRX & HIIT
every Wednesday @ 6:45pm (in person)

---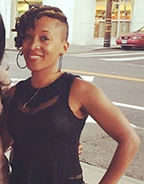 Carah Herring
Carah has taught Group Exercise classes for over a decade. Her love of fitness stems from her extensive dance background, which includes years of classical ballet, modern, African, tap, jazz and liturgical dance training. Carah also served as the Group Exercise Coordinator at UC Berkeley's Recreational Sports Facility for nearly 5 years.
Before becoming a bona fide gym rat, Carah earned her bachelor's degree in Communication from Bennett College for Women (Greensboro, NC). She also completed her master's degree in Journalism from UC Berkeley. She enjoys traveling, watching documentaries and reading/contributing to personal finance blogs.
Body Performance
every Monday @ 6:15am (in person)

---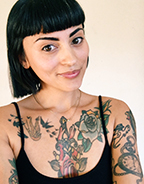 Jennifer Piccolo
Jennifer is an energetic fitness professional with a strong background in gymnastics, dance and boot camp instruction.
After spending the entirety of her childhood as a competitive gymnast, Jennifer decided to stick to what she knew best and loved, FITNESS! As a gymnastics and fitness coach, she has spent the past 18 years demonstrating her commitment to helping people of all ages reach their fitness goals. Her coaching philosophy focuses on "creating strong bodies and powerful minds". Jennifer believes in the health at every size model.
While Jennifer is committed to fitness, she also has a degree in Cultural Anthropology and loves traveling the world and immersing herself in different cultures. She enjoys rock climbing, bike rides, long drives through the desert and most importantly, spending quality time with her son and partner.
Senior Fitness
every Wednesday @ 9:30am (in person) and 11am (virtual)

---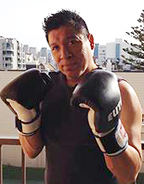 Jim Eagle
Jim Eagle brings more than 11 years of boxing experience both in and out of the ring. He is a USA Boxing Certified Trainer. For many years, he taught in the SOMA area and then moved over to World Class Boxing Gym. He is now at Hitfitsf.com which is located in the heart of the mission in SF. Jim has taught one on one and group classes. He can teach both technique and cardio intensive. Jim will ensure you learn all aspects of boxing from hand wrapping to sparring.
Boxing BootCamp
every Tuesday @ 6:00pm (in person)
---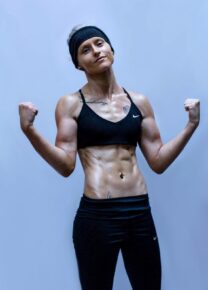 Jordan Hartney
Jordan Hartney is a lifelong athlete and advocate of personal development. By being an ACE Certified Personal Trainer and a Certified TRX trainer, she recognizes that health and wellness are different for everybody. She uses a science-based approach and adapts her client-centered program to the personal needs and goals for each client. Whether you're needing guidance in foundational movements, body composition, maintaining a healthy lifestyle, or stuck in a plateau—Jordan will infuse your experience with good energy and motivational support, making your fitness journey fun and worthwhile. With her warrior drive and hippie soul, you will look forward to training and working hard for each session. Outside of the gym, she is a freelance artist (MA from California College of the Arts) with experience in commissioned paintings, mural-making, jewelry-making, steel sculptures, and mold-making.
TRX Circuit
every Monday @ 5:30pm (in person) and every Saturday @ 10:30am
---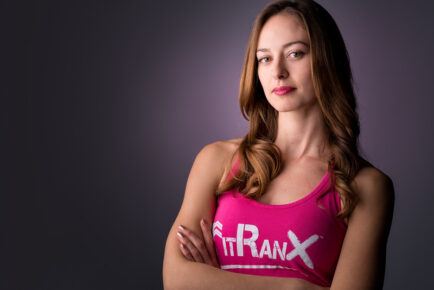 Kalla Sauls
Kalla grew up in the San Francisco Bay Area. She is a NASM certified group fit instructor, personal trainer and holds a BA Psychology from CSU East Bay. Kalla began her fitness journey as a ballet and modern dancer, then found her love of group fitness in 2014.
Since then, she has explored many modalities of fitness, including TRX, barre, FitRanx, H.I.I.T, kickboxing, and pilates. When Kalla is not teaching at Flex, she is a full time school teacher in Oakland and teaches yoga and dance classes for children.
Functional Strength & Balance
every Tuesday at 10:30am (virtual)
Pilates Mat
every Tuesday at 5:30pm (virtual) / Saturday @ 8:30am (virtual)
---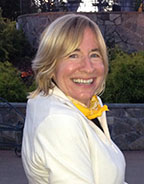 Kathleen Kelly
Kathleen began her love for fitness programs back in 1980 with Jazzercise — which tells you right up front that this girl was not born yesterday! After retiring from her day job as the Chief Operating Officer at AC Transit, she decided to take fitness up as a part-time second career. She earned a personal training certification from the National Academy of Sports Medicine (NASM), and began teaching exercise classes that focus on a full-body workout. In 2013, she received a NASM Certification as a Senior Fitness Specialist, and began teaching a fitness class for active seniors. In addition to her fitness interests, she volunteers at a small elementary school in the Fruitvale District, where the kindergarteners always delight her, and has her own transportation consulting practice.
Senior Fitness
every Monday @ 9:30am (virtual) and 11am (in person)
every Thursday @ 9:30am (virtual)
---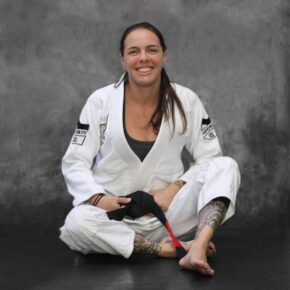 Lori Bruzenas
Lori Bruzenas is an ACE certified personal trainer and has a black belt in Brazilian Jiu-jitsu. With over 10 years of teaching experience, she has a deep understanding of what our bodies are capable of. Her focus is on helping people implement healthy and attainable lifestyle changes through fitness and nutrition for weight loss, strength, mobility, and depression.
She was a former Brazilian jiu-jitsu competitor as well as the competition coach for her women's team and kid's team. Her main passion though is on self-defense where she has taught numerous workshops and events and she is most driven by helping people empower themselves and build confidence.
Outside of the gym she very much enjoys nature therapy. Hiking, rock climbing, camping, and being near the water are her favorite ways to spend her days.
Full Throttle HIIT (every Monday @ 6:30pm) (in person)
---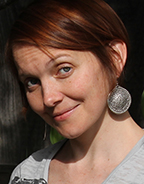 Nikki Verhoff
Nikki Verhoff began her exploration into yoga in 1997, while studying dance in college. A life-long mover, Nikki's first foray into asana practice was both a support for, and a release from, a very physically demanding lifestyle. At the same time, and for more than a decade, Nikki has trained in traditional Japanese karate, which has brought with it a commitment to seated meditation as an important instrument to understanding the Self. These days, her interest in yoga has evolved to include an ongoing study of pranayama and the subtlety and power of the breath. In class, Nikki taps into the physical and philosophical influences these experiences have brought her to create an integrated practice with a focus on alignment, breath, and mindfulness. Nikki is a recent graduate of the Piedmont Yoga Deep Yoga Undergraduate Program.
Hatha Yoga
every Sunday @ 9:30am (virtual)
---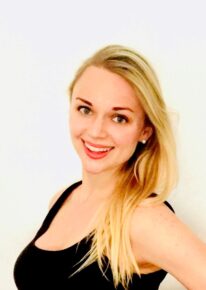 Rachel Sutter-Leve
Rachel Sutter-Leve has been practicing and refining the art of Pilates and Stability Training for the past 10 years. She is a Certified L2 Pilates Instructor through STOTT Pilates and also holds certifications in TRX Training, and Pre/Post natal Fitness through Healthy Mom's. Rachel specializes in working with clients on injury prevention/management and dynamic joint stability.
In 2013 Rachel pioneered a new form of group exercise class called "hydro-pilates"; a low impact standing form of pilates in the pool that is targeted towards people who may experience joint discomfort in a traditional pilates mat class.
In addition to her education in fitness, Rachel holds a BFA from NC School of the Arts in Dance and is currently pursuing her Doctorate in Physical Therapy from Samuel Merritt University in Oakland. While she is passionate about health and fitness, she also believes strongly in the ability of human movement to heal and rehabilitate injuries and looks forward to a future full of enriching others with the power of with movement education.
Pilates Mat every Tuesday @ 5:30pm (virtual)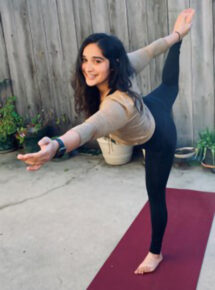 Supreet Kaur
Supreet is a registered yoga teacher and speech-language pathologist based in Oakland, CA. She has been practicing yoga for 10 years and teaching for just over a year. She believes that yoga is a space where individuals can come back to their bodies; both mentally and physically. She hopes to guide her students through a powerful vinyasa yoga class while incorporating the eight-limbed path of yoga.
Vinyasa Yoga every Thursday @ 5:30pm (in person)
---