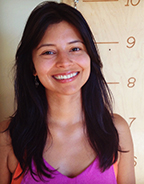 Amanda Smith
Amanda is a Pilates trainer and yoga teacher in the San Francisco Bay Area. After receiving her Bachelors in Urban Studies and Geography at Macalester College, she decided to move to the Bay Area to pursue her love of movement and teaching. As a Pilates instructor in Oakland, she worked alongside physical therapists for over five years, helping clients regain strength after rehabilitation. Pilates developed her attention to alignment, breathing, creating range of motion in all joints, and strengthening the body from the inside out. She transitioned easily into a deep and rich yoga practice, which she quickly realized was her true calling. Completing over 500 hours with seasoned San Francisco yogis, Rusty Wells and Stephanie Snyder, she has since co-lead her first yoga and Pilates retreat in Chacala, Mexico. Her passion is to create safe, challenging, and fulfilling yoga sessions that uplift, empower, and reconnect each person to his or her divine nature. She is so grateful to be teaching at Flex and to be able to share her love of Yoga and Pilates with you.
Mixed Mat
every Tuesday and Thursday @ 8am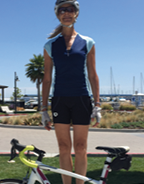 Birgitte Juhl Rohrbach
Birgitte has been teaching group exercise classes and worked with individual clients in the Bay Area for the past 20 years! Her enthusiasm and passion is what keeps people motivated and with a background in Gymnastic and Ballet in her native country Denmark she now incorporates knowledge and experience into an inspiring workout.
She is certified in Group training, Personal training, Indoor cycling, Mat and Reformer Pilates, and enjoys all areas of fitness that will help you feel good and promote good health.
FLEX Power Cycle
every Wednesday @ 5:30pm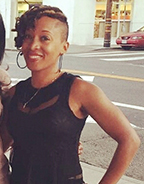 Carah Herring
Carah has taught Group Exercise classes for over a decade. Her love of fitness stems from her extensive dance background, which includes years of classical ballet, modern, African, tap, jazz and liturgical dance training. Carah also served as the Group Exercise Coordinator at UC Berkeley's Recreational Sports Facility for nearly 5 years.
Before becoming a bona fide gym rat, Carah earned her bachelor's degree in Communication from Bennett College for Women (Greensboro, NC). She also completed her master's degree in Journalism from UC Berkeley. She enjoys traveling, watching documentaries and reading/contributing to personal finance blogs.
Body Performance
every Monday @ 6:15am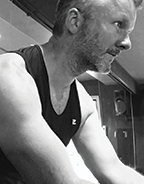 Chris Groves
Chris has been teaching cycling for years, ever since his favorite instructor left his gym and he saw an opportunity to play DJ for 45 minutes. Since then, he's achieved lifetime status as a Spinning® instructor, emphasizing functional training that translates into improved performance on the road. But truth be told, making playlists is still his favorite part.
In addition to his cycling certification, Chris is also a Certified Personal Trainer through NASM. And though he hopes you never need it, he is also trained in CPR/AED/first aid.
When not exercising indoors, Chris loves running trails with his dog Petey, and rowing on Lake Merritt.
FLEX Classic Cycle
every Saturday @ 10:15am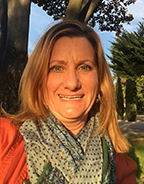 Clarice Cummings
Clarice is a wicked fun-loving physical therapist passionate about working with clients to reach their full potential. She chose physical therapy and sports training because it focuses on helping people to get well and stay well through education. She believes that when patients can visualize and understand how their bodies work they will reach their goals for rehab, sport and beyond.
Clarice's 20+ years experience as a physical therapist includes running her own physical therapy practice for six years, with lots of related coursework to maintain a strong knowledge base in the field and has received many accreditations.
Recently she began teaching fitness classes that focus on flexibility, core strength, balance and coordination which she believes are the building blocks for improvement in sport and prevention of injury.
Clarice loves keeping fit and challenging her body with spin classes, hiking with her golden retriever, doing gym workouts with friends, traveling with her husband and kids, cooking, and wine tasting.
Know Your Core – Work Your Core
every Wednesday @ 8:30am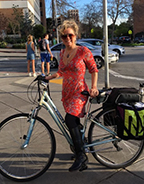 Dianna Rowley
Dianna is a classically trained dancer. Her professional career includes dance companies, concerts, networks and sports entertainment. Her resume ranges from the NBA to ESPN to MTV to the Olympics. In 2000 she opened a dance and movement center that she owned for almost 15 years. During that time she also directed a program at the Broadway Dance Center in NYC.
Beyond Dance, Dianna has a business degree and an extensive fitness resume including many certifications/trainings such as TRX, ACE, AFFA, Rock Steady Boxing, Silver Sneakers, and more. She has also been the choreographer for several fitness competitors, including Jenny Lynn, former Ms. Olympia and Arnold Classic Champion.
In 2008 she began to experience progressive physical pain. After several misdiagnoses, in 2015 Dianna had emergency spinal cord fusion surgery. An old injury resulted in long term stress on her body impacting her balance and her vision among other things. Dianna began to explore a holistic habit modification practice designed by the Karolinska Institute out of Sweden. As she studied the brain and habits, this practice quickly became her new career. Dianna then created a non-impact practice to heal, strengthen and realign her body. What started out as a personal practice to reduce physical pain is now her "MOVE" class. This class is a physical and mental workout designed for all. Outside of teaching this class, Dianna works as a Health Coach and offers her Adagio Wellness™ Talks on topics around habits, the metabolism, optimism and metaphysics.
Brain/Body Fitness
every Tuesday @ 11:15am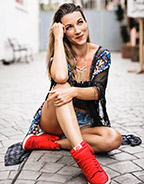 Heather Alaine Meyer
Heather Alaine is an advocate of love, and a strong believer in the transformative powers of reflection, connection, and movement. Heather's movement background is rooted in ballet from her formative years in Rota, Spain. She since immersed herself in a myriad of movement forms, including dance styles like folkloric, modern and hip-hop as well as Tae Kwon Do and kickboxing. While working on her Master's in Education in 2000 in San Francisco, she worked with kids in movement before transition to living in Oakland and working with adults in fitness and dance. Her love for learning led her to become a certified personal trainer, massage practitioner, and yoga teacher. She enjoys bringing energy, inspiration, positivity, and laughter into every class she teaches, whether it is dance, strength or yoga.
In her downtime, Heather can be found soaking in a hot tub, hiking in the California redwoods, or sipping on champagne with the Loves in her life.
Sunrise Yoga
every Wednesday @ 7:00am
Dance Party Workout
every Tuesday @ 7:15pm and Friday's @ 7:00pm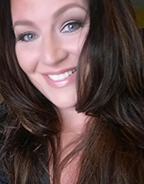 Heather Church
"Monkees to mashups, Nirvana to Rick James." That's not just Heather's worldview, but her playlist range as well. Combining her loves of cycling and music, Heather delivers something new each week, from eclectic playlists to new skills/drills, and Sunday morning trivia with prizes. She is committed to providing riders of all levels with challenging, fun, safe workouts. All are welcome to this party on a bike!
Heather is certified through Cycling Fusion, and when not in the gym, is an avid writer, artist, and Bay Area explorer.
Power Cycle
every Monday @ 5:45pm and Tuesday @ 6:30pm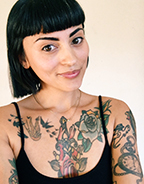 Jennifer Piccolo
Jennifer is an energetic fitness professional with a strong background in gymnastics, dance and boot camp instruction.
After spending the entirety of her childhood as a competitive gymnast, Jennifer decided to stick to what she knew best and loved, FITNESS! As a gymnastics and fitness coach, she has spent the past 18 years demonstrating her commitment to helping people of all ages reach their fitness goals. Her coaching philosophy focuses on "creating strong bodies and powerful minds". Jennifer believes in the health at every size model.
While Jennifer is committed to fitness, she also has a degree in Cultural Anthropology and loves traveling the world and immersing herself in different cultures. She enjoys rock climbing, bike rides, long drives through the desert and most importantly, spending quality time with her son and partner.
Senior Fitness
every Wednesday @ 9:45am and 11:00am
Total Body Conditioning
every Thursday @ 6:00pm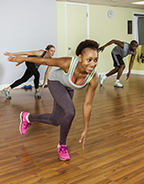 Jennine Hamblin
Jennine has a Personal Training & Group Exercise certifications from the Aerobics and Fitness Association of America. She has been a dancer for 23 years, and a fitness professional for the past 6 years. Jennine loves working out and enjoys helping others to reach and surpass their fitness goals. Her passion is to assist people in defining their vision of themselves and working hard to achieve it while keeping it fresh, new, fun, and exciting. She loves exploring new ways to make working out an enjoyable process! Every person is unique and Jennine devises individualized plans to cater to the interests of each individual. "It's not about being the best. It's about being better than you were yesterday."
HIIT Challenge
every Monday at 5:30pm
Zumba
every Tuesday @ 9:30am and Friday @ 9am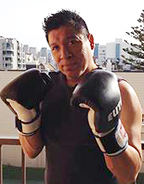 Jim Eagle
Jim Eagle brings more than 11 years of boxing experience both in and out of the ring. He is a USA Boxing Certified Trainer. For many years, he taught in the SOMA area and then moved over to World Class Boxing Gym. He is now at Hitfitsf.com which is located in the heart of the mission in SF. Jim has taught one on one and group classes. He can teach both technique and cardio intensive. Jim will ensure you learn all aspects of boxing from hand wrapping to sparring.
Boxing BootCamp
every Tuesday @ 6:00pm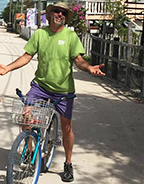 Jim Meyersahm
A middle school technology instructor and IT manager in a previous life, currently a cook at a meditation retreat site in the Bay Area Spin is a great cardio exercise and Jim focuses on a varied routine, both speed and resistance to get an excellent cardio workout. He focuses on your form and how you sit on the bike, how you spin, how you are working thru the class, and he will tell you to always drink lots of water.
Jim started as spin class enthusiast, he likes to teach and listen to his own music. This pushed him to get certified by Mad Dogg and put together his own playlists of music thru the decades and around the world. His music is eclectic – You'll work hard, and the class goes fast.
Power Cycle
every Tuesday @ 6:30pm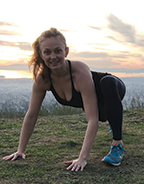 Jordana De Lory
I am a seasoned wellness and fitness coach with over a decade of experience. I have have been a Personal Trainer and Group Fitness Instructor in New York, and am thrilled to return to my hometown (the Bay Area!) to bring my expertise back to the community I love.
I have a multi-faceted background ranging from performing arts, dance, pilates, yoga, TRX, stability ball, kettlebell, and cross-training. My philosophy is to holistically inspire clients to integrate mind, body, and spirit to meet personal wellness and fitness goals.
I am an ISSA certified trainer, TRX Group Instructor Certified, and have a BA in Theatre from UCSC, a Certification in Creative Arts and Health from the New School University in NYC, and am currently in a graduate program at California Institute of Integral Studies.
TRX Circuit
every Saturday @ 10:30am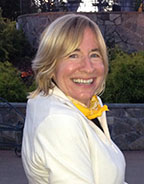 Kathleen Kelly
Kathleen began her love for fitness programs back in 1980 with Jazzercise — which tells you right up front that this girl was not born yesterday! After retiring from her day job as the Chief Operating Officer at AC Transit, she decided to take fitness up as a part-time second career. She earned a personal training certification from the National Academy of Sports Medicine (NASM), and began teaching exercise classes that focus on a full-body workout. In 2013, she received a NASM Certification as a Senior Fitness Specialist, and began teaching a fitness class for active seniors. In addition to her fitness interests, she volunteers at a small elementary school in the Fruitvale District, where the kindergarteners always delight her, and has her own transportation consulting practice.
Senior Fitness
every Monday @ 9:10am, 10:10am, and 11:10am
every Friday @ 9:10am, 10:10am and 11:10am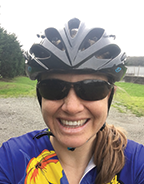 Laurie Kramer
Growing up playing soccer, Laurie learned the benefits of physical activity and teamwork at a young age. Through knee injuries in high school and college, she found her way onto the bicycle and cycling has been a major part of her life ever since. By week she is a Physical Therapist, by weekend she is an adventurer- exploring the greater bay area on bicycle or foot. She has completed numerous centuries and double centuries and in 2016 spent 6 months hiking from Mexico to Canada.
Laurie is a firm believer that movement is the secret to healthy aging and enjoys helping others find ways to be active. She is a SPINNING certified instructor and has taught spin for over 3 years. Her classes will challenge you while listening to a variety of music that will help you forget you are working.
Power Cycle
every Tuesday and Thursday @ 6:15am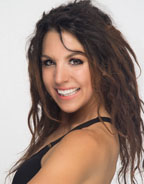 Libby Miga
Libby is a very passionate dancer and licensed Zumba and Barre instructor, currently teaching and dancing in SF and the East Bay. With a background in hip hop, West African dance, Jamaican Dancehall and various other forms of dance, she LOVES being able to share her passion for movement and fitness with others through Zumba classes. The positive and inclusive aspects of Zumba make it a unique experience, and she loves to see those from different (or no!) dance backgrounds shaking it, sweating it out, and having fun!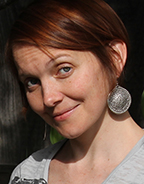 Nikki Verhoff
Nikki Verhoff began her exploration into yoga in 1997, while studying dance in college. A life-long mover, Nikki's first foray into asana practice was both a support for, and a release from, a very physically demanding lifestyle. At the same time, and for more than a decade, Nikki has trained in traditional Japanese karate, which has brought with it a commitment to seated meditation as an important instrument to understanding the Self. These days, her interest in yoga has evolved to include an ongoing study of pranayama and the subtlety and power of the breath. In class, Nikki taps into the physical and philosophical influences these experiences have brought her to create an integrated practice with a focus on alignment, breath, and mindfulness. Nikki is a recent graduate of the Piedmont Yoga Deep Yoga Undergraduate Program.
Hatha Yoga
every Sunday @ 9:30am and Thursday @ 7:30pm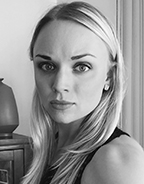 Rachel Sutter-Leve
Rachel has been practicing and refining the art of Pilates and Stability Training for the past 10 years. She is a Certified L2 Pilates Instructor through STOTT Pilates and also holds certifications in TRX Training, and Pre/Postnatal Fitness through Healthy Mom's. Rachel specializes in working with clients on injury prevention/management and dynamic joint stability. In 2013 Rachel pioneered a new form of group exercise class called "hydro-pilates"; a low impact standing form of pilates in the pool that is targeted toward people who may experience joint discomfort in a traditional pilates mat class.
In addition to her education in fitness, Rachel holds a BFA from NC School of the Arts in Dance and is currently pursuing her Doctorate in Physical Therapy from Samuel Merritt University in Oakland. While she is passionate about health and fitness, she also believes strongly in the ability of human movement to heal and rehabilitate injuries and looks forward to a future full of enriching others with the power of with movement education.
Pilates Mat
every Saturday @ 8:30am
Barre
every Saturday @ 9:15am
Pilates Barre Fusion
every Wednesday @ 7:15pm
Core Barre
every Friday @ 6:15am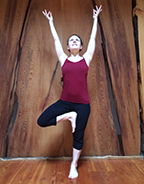 Sarah-Kate Moore
With a background in theatre, dance, and movement arts, Sarah Kate believes that yoga is about connecting with the body as a way of coming back to oneself. Her classes emphasize intentional, aligned movement in order to allow greater physical and mental freedom.
A former instructor of literature and writing, Sarah Kate brings her love of language and a focus on individualized instruction to the mat in an unrushed, poetic practice. Her classes progress through a measured sequence or flow and end with deep restoration; adjustments and modifications make the practice accessible to every body. Special emphasis is placed on maintaining a practice that is both steady and easeful. Yoga is, for Sarah Kate, part of a lifelong study of embodiment that incorporates dance-based, philosophical, literary, and somatic practices. She enjoys teaching diverse styles of yoga, including hatha, vinyasa flow, yin, and meditation. When not practicing or teaching yoga, Sarah Kate can be found studying Middle Eastern dance traditions, grading for courses at Cal, and working toward certification as a Birth Doula.
Vinyasa Yoga
every Monday @ 6:30pm
Yin Yang Yoga
every Friday @ 5:30pm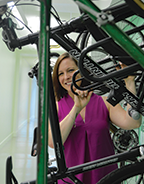 Shannon Cosgrove
Shannon has been teaching cycling for 10 years in 4 different cities. She recently moved to the Bay Area from Baltimore and is excited to be back in the saddle. Her classes are designed to be challenging, fast paced and fun – set to a themed playlist that usually includes 90s hip hop and always ends with Man in the Mirror so everyone leaves prepared to make the world a better place.
Shannon works for Cure Violence on policy and systems change to prevent violence using a health lens and as a consultant on equity, diversity and inclusion. She has her Master's degree in Health Policy from Penn State. She tries to spend as much time enjoying the CA weather as possible and loves cycling outdoors while exploring the Bay Area trail system.
FLEX Classic Cycle
every Sunday @ 8:30am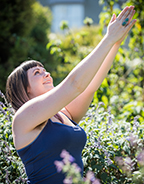 Shanti Jourdan
Shanti Jourdan began her yoga journey at age 10 when family friends opened Yoga Desa in LA's Topanga Canyon. Yoga has been a continual source of healing and transformation ever since.
Her teaching style is warm and dedicated with emphasis on alignment, breath, and rejuvenation. Chanting, visualization, and yoga philosophy are signature features of her classes.
Shanti is also a bellydancer, astrologer, and avid Parks and Recreation watcher.
Hatha Yoga
every Wednesday @ 9:15am
Restorative Yoga every Sunday @ 5pm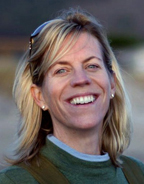 Tori Sovocool-Engel
"Love the hills, embrace the hills, make the hills your friend" was my motto during years of running and cycling through the beautiful bay area. I believe "No" only means you have to work a little harder to reach your goal. Tori's passion for sports started as a young gymnast and continued through many years of competitive marathon running. Her personal highlights include running in Boston, being a guide runner to a disabled athlete in New York and finally achieving a personal best of 3:21 on a flat Sacramento course. As the aches and pains grew from running, Tori turned to triathlon racing for some cross training. Her first passion might have been running, but her life's purpose is being a mother to two children, wife, dog walker, and chef.
Cycling
every Monday and Friday @ 9:30am