Schedule a Free Personal Training Consultation
CLICK HERE to tell us a little about yourself.
You will be contacted by our Personal Training Manager within 24 hours.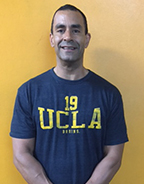 Ricardo Alvarez
Ricardo brings both enthusiasm and experience to FLEX. He has trained and worked at National Personal Training Institute as well as In Shape Health Club. During his time at NPTI he received certifications in Corrective Exercise, Performance Enhancement as well as becoming a Certified Personal Trainer. He's excited to bring his skills and knowledge of body building, exercise physiology, weight management, weight training and personal training into your workout. Ricardo enjoys the role of fitness instructor as well and in the past has taught courses in plyometric training concepts, balance training, resistance training and self-myofascial release. His knowledge of fitness concepts tempered with his passion to work with individuals shows up in every workout! Ricardo is all about fitness and hence his leisure time is spent lifting weights, playing basketball and baseball and training athletes!
Availability:
Mon – 10 to 11am and 6:30 to 8pm
Tue – 10am to 4pm and 6:30 to 8pm
Wed – 7am to 8pm
Thu – 7am to 8pm
Fri – 7am to 8pm
Sat – 8am to 7pm
Sun – 8am to 6pm
Contact: ricardo.alvarez68@gmail.com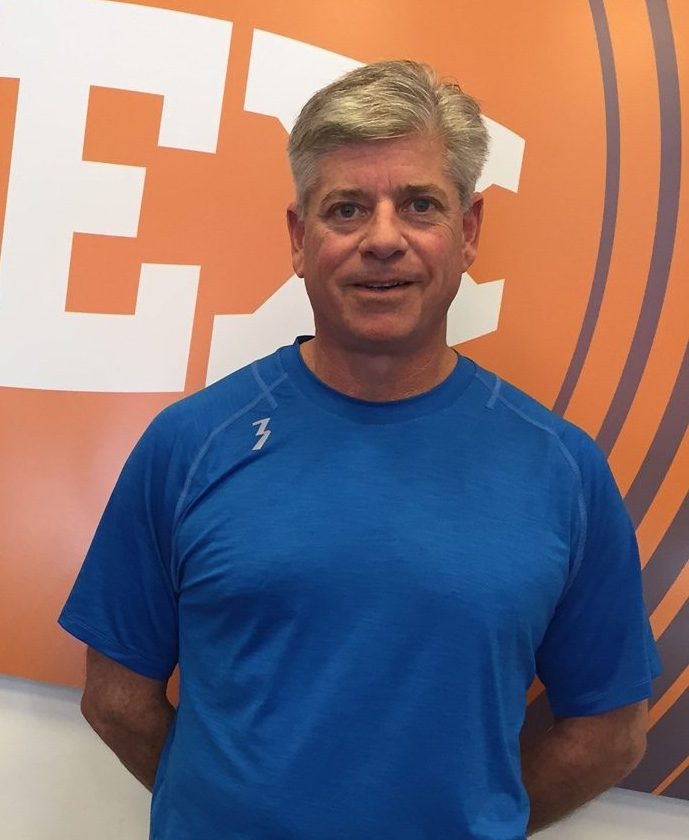 Bruce Cannon
Bruce has a been in the athletic industry since the early 80's. A physical education major at Sacramento State where he competed in Cross-Country and Track graduating in 1991. He's competed in track events from 400 meters to 50 miles. With a coaching background in running, baseball, basketball and softball, Bruce has been a 2-time winner of Coach of the Year – Positive Coaching Alliance for Pleasant Hill Baseball \ Softball Association. Utilizing NASM training to expand his knowledge with additional training in Nutrition and TRX. He believes in focusing on form to build strength and endurance, while creating programs in and outside the gym. Bruce's favorite activity is spending time with his two incredible kids and sharing time with special people in this life.
Availability:
Mon – 6am to 8pm
Tue – 6am to 8pm
Wed – 6am to 8pm
Thu – 6am to 8pm
Fri – 6am to 8pm
Sat – Off
Sun – 8am to 6pm
Contact: bruce@flexcircuitgym.com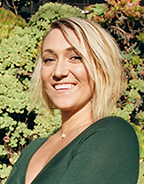 Polly Bates
As a traveling dancer, stilt walker, and acrobat Polly had to learn on her own how to keep her body strong enough to prevent injuries. When she tore her ACL she realized she needed outside help and she began working with a trainer to see if she could avoid surgery. She was inspired by what she accomplished with a personalized approach to healing and her journey led her into personal training (through NASM) so she could help more people understand and manage their health and feel good in their bodies.
Polly is the founder and curator of an arts collective called Daring Arts Movement that performs and teaches dance and stilts all over the Bay Area, and she is excited to now include fitness under that umbrella. Her years of teaching experience are a huge asset to her work as a personal trainer and she loves figuring out how to work with different types of clients and their physical challenges and make exercising functional and fun. She believes our bodies have so much to teach us if we can learn to really listen! Polly also teaches the 5:30pm HIIT Challenge class on Monday's.
Contact: polly@flexcircuitgym.com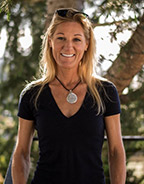 Virginia Pell
Virginia is a native Londoner who has lived in the Bay Area for 18 years. Having always been an athletic person, once her boys grew up she decided to move into the world of fitness. Over the years she learned how, through practicing different disciplines and diet, one can sculpt one's body.
Virginia has been teaching Spin and group exercise for 5 years, and is NCCPT, Mad Dogg and CPR certified.
Schedule a Free Personal Training Consultation
CLICK HERE to tell us a little about yourself.
You will be contacted by our Personal Training Manager within 24 hours.