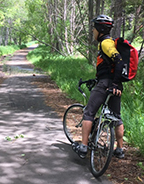 Alan Sklansky
Alan has a message: Have fun!
Since I started cycling 15 years ago, and subsequently began spinning, I'm more fit, happier, find adventure in my travels, and feel a freedom from the guilt of polluting our precious planet. Parking is never a concern and I love the gyroscopic sensation of a two-wheeled vehicle.
For ten years I've been teaching and choreographing spin classes. Listening to great music and dancing to the beat on a bicycle, is the energy and the escape from it all. Spinning is virtually injury free and easier than riding a bike! Alan teaches Power Cycle every Thursday @ 6:30pm and Beginner's Cycle the first Sunday of each month @ 12:15pm.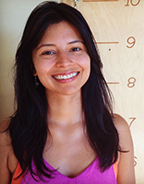 Amanda Smith
Amanda is a Pilates trainer and yoga teacher in the San Francisco Bay Area. After receiving her Bachelors in Urban Studies and Geography at Macalester College, she decided to move to the Bay Area to pursue her love of movement and teaching. As a Pilates instructor in Oakland, she worked alongside physical therapists for over five years, helping clients regain strength after rehabilitation. Pilates developed her attention to alignment, breathing, creating range of motion in all joints, and strengthening the body from the inside out. She transitioned easily into a deep and rich yoga practice, which she quickly realized was her true calling. Completing over 500 hours with seasoned San Francisco yogis, Rusty Wells and Stephanie Snyder, she has since co-lead her first yoga and Pilates retreat in Chacala, Mexico. Her passion is to create safe, challenging, and fulfilling yoga sessions that uplift, empower, and reconnect each person to his or her divine nature. She is so grateful to be teaching at Flex and to be able to share her love of Yoga and Pilates with you. Amanda teaches Pilates every Tuesday and Thursday @ 8am.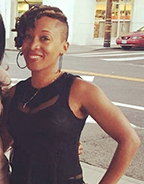 Carah Herring
Carah has taught Group Exercise classes for over a decade. Her love of fitness stems from her extensive dance background, which includes years of classical ballet, modern, African, tap, jazz and liturgical dance training. She currently teaches Zumba, Hip-Hop and Cardio Dance classes in gyms and studios across the East Bay. Her non-dance fitness classes include Body Sculpting, Core Blast, HIIT, Mat Pilates and Step (believe it or not, step still lives in a few gyms!!). Carah also served as the Group Exercise Coordinator at UC Berkeley's Recreational Sports Facility for nearly 5 years.
Before becoming a bona fide gym rat, Carah earned her bachelor's degree in Communication from Bennett College for Women (Greensboro, NC). She also completed her master's degree in Journalism from UC Berkeley. She enjoys traveling, watching documentaries and reading/contributing to personal finance blogs. Carah teaches Body Performance @ 6:15am on Mondays.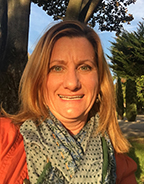 Clarice Cummings
Clarice is a wicked fun-loving physical therapist passionate about working with clients to reach their full potential. She chose physical therapy and sports training because it focuses on helping people to get well and stay well through education. She believes that when patients can visualize and understand how their bodies work they will reach their goals for rehab, sport and beyond.
Clarice's 20+ years experience as a physical therapist includes running her own physical therapy practice for six years, with lots of related coursework to maintain a strong knowledge base in the field and has received many accredidations.
Recently she began teaching fitness classes that focus on flexibility, core strength, balance and coordination which she believes are the building blocks for improvement in sport and prevention of injury.
Clarice loves keeping fit and challenging her body with spin classes, hiking with her golden retriever, doing gym workouts with friends, traveling with her husband and kids, cooking, and wine tasting. Clarice teaches Know Your Core – Work Your Core & @ 8:30am on Wednesdays.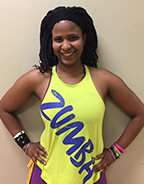 Fatou Kamara
I am from The Gambia, West Africa! Music and dancing has always been a lifestyle for me. I fell in love with Latin music about 8 years ago when I started salsa, bachata, Merengue and Kizomba social dancing then Zumba classes!!!
I have been licensed to teach Zumba since 2014 and have taught around the Bay Area at UCSF, TW, YMCA, AAC, Tapout, and now Flex! I love dancing and feel blessed to share what I love with people! I am licensed to teach Zumba Step, Zumba Kids and Kids jr., Zumba Toning, Zumba Sentao, Zumba Gold and Aqua Zumba. I am also licensed to teach Cizelive!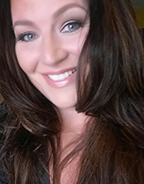 Heather Church
"Monkees to mashups, Nirvana to Rick James." That's not just Heather's worldview, but her playlist range as well. Combining her loves of cycling and music, Heather delivers something new each week, from eclectic playlists to new skills/drills, and Sunday morning trivia with prizes. She is committed to providing riders of all levels with challenging, fun, safe workouts. All are welcome to this party on a bike!
Heather is certified through Cycling Fusion, and when not in the gym, is an avid writer, artist, and Bay Area explorer. Heather teaches Power Cycle on Tuesdays @ 6:15am and 6:30pm and PowerMix Cycle on Thursdays @ 6:15am.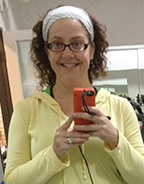 Jennifer Pesetsky
Jennifer brings her love of rhythm and music to her indoor cycling classes. She's a certified Mad Dog Athletics spinning instructor. Jennifer loves working with completely new riders, experienced riders, and everyone in between. Jennifer is a former French Horn and Mellophone player, and her musical past drives her love for music and rhythm. In her classes, you'll find a range of music with a beat; we'll end the class sweaty together! Jennifer lives in Berkeley with her husband and daughter. Her hobbies include hiking, sewing, making jewelry and knitting. Jennifer is a Law Librarian and a Professor at a Law School in San Francisco. Jennifer teaches cycling classes on Mondays at 5:45pm.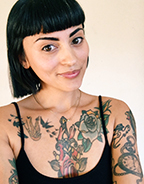 Jennifer Piccolo
Jennifer is an energetic fitness professional with a strong background in gymnastics, dance and boot camp instruction.
After spending the entirety of her childhood as a competitive gymnast, Jennifer decided to stick to what she knew best and loved, FITNESS! As a gymnastics and fitness coach, she has spent the past 18 years demonstrating her commitment to helping people of all ages reach their fitness goals. Her coaching philosophy focuses on "creating strong bodies and powerful minds". Jennifer believes in the health at every size model.
While Jennifer is committed to fitness, she also has a degree in Cultural Anthropology and loves traveling the world and immersing herself in different cultures. She enjoys rock climbing, bike rides, long drives through the desert and most importantly, spending quality time with her son and partner. Jennifer teaches 2 Senior Fitness classes at 9:45 and 11am on Wednesday's and Total Body Conditioning @ 6pm on Thursday's.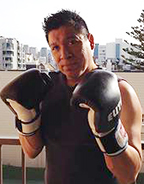 Jim Eagle
Jim Eagle brings more than 11 years of boxing experience both in and out of the ring. He is a USA Boxing Certified Trainer. For many years, he taught in the SOMA area and then moved over to World Class Boxing Gym. He is now at Hitfitsf.com which is located in the heart of the mission in SF. Jim has taught one on one and group classes. He can teach both technique and cardio intensive. Jim will ensure you learn all aspects of boxing from hand wrapping to sparring. Jim teaches Boxing BootCamp on Tuesdays at 6pm.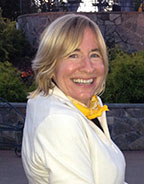 Kathleen Kelly
Kathleen began her love for fitness programs back in 1980 with Jazzercise — which tells you right up front that this girl was not born yesterday! After retiring from her day job as the Chief Operating Officer at AC Transit, she decided to take fitness up as a part-time second career. She earned a personal training certification from the National Academy of Sports Medicine (NASM), and began teaching exercise classes that focus on a full-body workout. In 2013, she received a NASM Certification as a Senior Fitness Specialist, and began teaching a fitness class for active seniors. In addition to her fitness interests, she volunteers at a small elementary school in the Fruitvale District, where the kindergarteners always delight her, and has her own transportation consulting practice. Kathleen teaches 3 Senior Fitness classes on Mondays and 2 on Fridays.
Lara Hermanson
Lara failed miserably at all team sports and ran a 18 minute mile in high school, which is slower than walking. It wasn't until she discovered yoga that she found a sport she felt at home in. Since then, she's completed her 200-hr teacher training at Black Dog Yoga in Los Angeles, and her Yoga Therapy certification at the White Lotus foundation in Santa Barbara. She completed her Spinning Instructor certification with Mad Dogg Athletics in 2015. Lara looks forward to helping you find your inner athlete, whatever that is! Lara teaches cycling classes on Wednesdays at 5:45pm and 10:15am on Saturdays.
Lauren Parker
Lauren is a spin instructor and writer in Oakland. After earning a Creative Writing degree from Hiram College, Lauren has been living an unconventional life.
As a bookish, giraffe-bodied child, Lauren played softball, took 4 dance classes, and completed half of a yoga class. Having been a terrible runner since childhood, she has always been an advocate for bikes, hence her devotion to indoor cycling. She is certified through Mad Dogg Athletics and is constantly expanding her wellness education.
The worst spin class she ever attended involved sprinting to She's Always a Woman by Billy Joel. She promises to never do this to you. In addition to spin, Lauren takes aerial circus classes, makes paltry attempts at running, and eats a lot of vegan food. Lauren teaches cycling classes on Mondays at 9:30am.
You can learn more about her writing at www.laureneparker.com
Libby Miga
Libby is a very passionate dancer and licensed Zumba and Barre instructor, currently teaching and dancing in SF and the East Bay. With a background in hip hop, West African dance, Jamaican Dancehall and various other forms of dance, she LOVES being able to share her passion for movement and fitness with others through Zumba classes. The positive and inclusive aspects of Zumba make it a unique experience, and she loves to see those from different (or no!) dance backgrounds shaking it, sweating it out, and having fun! Libby teaches the Dance Party Workout on Tuesdays at 7:30pm.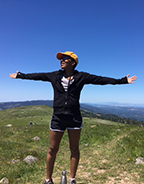 Maria Meredith
Maria hails from Washington, DC and in her former life she was an elementary school teacher and a non-IT program manager for educational not-for-profit. After working in these areas for many years, she took a long look at what made her happy and realized that working out and dancing was one of those things. She made a career change and has never looked back. Maria has always loved to dance and is happy to have found Zumba! She can now get paid to do what she loves! She hopes the people that attend her class leave happy, and sweaty, and maybe with some new moves! Maria teaches Zumba every Tuesday @ 9:30am.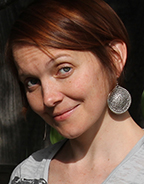 Nikki Verhoff
Nikki Verhoff began her exploration into yoga in 1997, while studying dance in college. A life-long mover, Nikki's first foray into asana practice was both a support for, and a release from, a very physically demanding lifestyle. At the same time, and for more than a decade, Nikki has trained in traditional Japanese karate, which has brought with it a commitment to seated meditation as an important instrument to understanding the Self. These days, her interest in yoga has evolved to include an ongoing study of pranayama and the subtlety and power of the breath. In class, Nikki taps into the physical and philosophical influences these experiences have brought her to create an integrated practice with a focus on alignment, breath, and mindfulness. Nikki is a recent graduate of the Piedmont Yoga Deep Yoga Undergraduate Program. Nikki teaches Hatha Yoga Sundays @ 9:30am and at 7:30pm on Thursdays.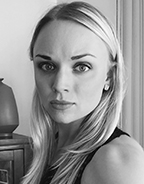 Rachel Sutter-Leve
Rachel has been practicing and refining the art of Pilates and Stability Training for the past 10 years. She is a Certified L2 Pilates Instructor through STOTT Pilates and also holds certifications in TRX Training, and Pre/Postnatal Fitness through Healthy Mom's. Rachel specializes in working with clients on injury prevention/management and dynamic joint stability. In 2013 Rachel pioneered a new form of group exercise class called "hydro-pilates"; a low impact standing form of pilates in the pool that is targeted toward people who may experience joint discomfort in a traditional pilates mat class.
In addition to her education in fitness, Rachel holds a BFA from NC School of the Arts in Dance and is currently pursuing her Doctorate in Physical Therapy from Samuel Merritt University in Oakland. While she is passionate about health and fitness, she also believes strongly in the ability of human movement to heal and rehabilitate injuries and looks forward to a future full of enriching others with the power of with movement education. Rachel teaches Pilates Mat class @ 8:30am and Barre at 9:15am on Saturday's.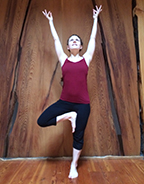 Sarah-Kate Moore
With a background in theatre, dance, and movement arts, Sarah Kate believes that yoga is about connecting with the body as a way of coming back to oneself. Her classes emphasize intentional, aligned movement in order to allow greater physical and mental freedom.
A former instructor of literature and writing, Sarah Kate brings her love of language and a focus on individualized instruction to the mat in an unrushed, poetic practice. Her classes progress through a measured sequence or flow and end with deep restoration; adjustments and modifications make the practice accessible to every body. Special emphasis is placed on maintaining a practice that is both steady and easeful. Yoga is, for Sarah Kate, part of a lifelong study of embodiment that incorporates dance-based, philosophical, literary, and somatic practices. She enjoys teaching diverse styles of yoga, including hatha, vinyasa flow, yin, and meditation. When not practicing or teaching yoga, Sarah Kate can be found studying Middle Eastern dance traditions, grading for courses at Cal, and working toward certification as a Birth Doula. Sarah Kate teaches Vinyasa Yoga at 6:30pm on Monday's, Hatha Yoga at 9:15am on Thursday's, Yin Yang Yoga on Friday's at 5:30pm and Belly Dance on Monday's at 8pm.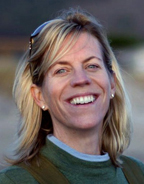 Tori Sovocool-Engel
"Love the hills, embrace the hills, make the hills your friend" was my motto during years of running and cycling through the beautiful bay area. I believe "No" only means you have to work a little harder to reach your goal. Tori's passion for sports started as a young gymnast and continued through many years of competitive marathon running. Her personal highlights include running in Boston, being a guide runner to a disabled athlete in New York and finally achieving a personal best of 3:21 on a flat Sacramento course. As the aches and pains grew from running, Tori turned to triathlon racing for some cross training. Her first passion might have been running, but her life's purpose is being a mother to two children, wife, dog walker, and chef. Tori teaches cycling class on Fridays @ 10am.