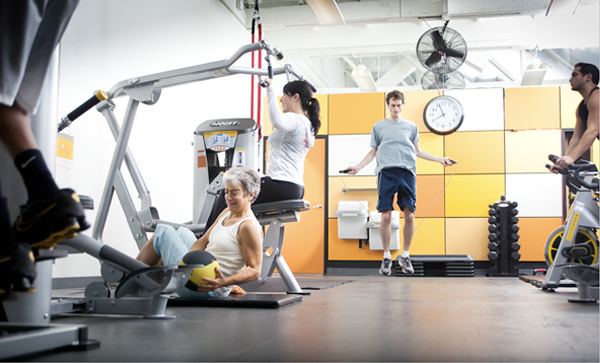 Circuit Training

FLEX is fitness that fits for a reason.  If you're looking to maximize results in the least amount of time, the FLEX circuit workout is perfect for the time challenged.  Our circuit workout consists of 24 core, cardio and strength exercises each performed for a minute.  With circuit training, there's no guesswork. Each exercise is strategically laid out to maximize results while keeping the workout fun and stimulating. With circuit, you receive the benefits of a full body workout in just 30 minutes. It can challenge the high performance athlete or provide a starting point for the exercise newbie.
Personal Training
Hard work doesn't always equal results, if you're not working out smart. If you feel like you're not making the progress you feel you should, personal training may be just the thing. A good trainer will act as your personal coach to motivate you, keep you on track and make sure your workouts are safe, focused and effective. Accountability is key to taking that next step, and our trainers will stick with you every step of the way to make sure you're successful in reaching your fitness goals. FLEX has 5 certified personal trainers available to help you reach your goals. Ask for a free consultation.
Group X
Adding some group exercise to your workout week is an essential element in keeping your routine fun and motivating. It also adds variety to challenge your body and keep you progressing to higher levels of fitness. If you've never taken a class, FLEX will give you a free one.
Boot Camp – Free!
FLEX offers free Boot Camp classes to all its members.  Boot camp offers a nice change of pace from the usual circuit workouts, and adds a blast of cardio that will challenge you.  FLEX Boot camp is offered each Saturday morning at 9am.